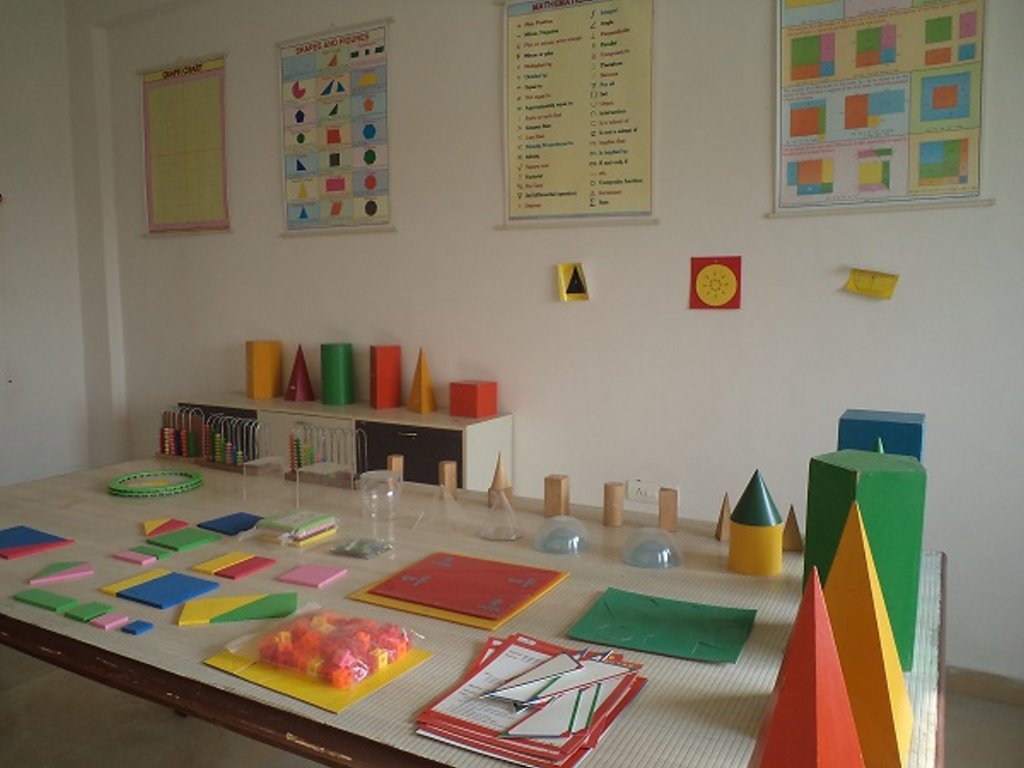 Some of the ways in which a Mathematics Laboratory can contribute to the learning of the subject are:

It provides an opportunity to students to understand and internalize the basic mathematical concepts through concrete objects.
It enables the students to verify or discover several geometrical properties and facts using models or by paper cutting and folding techniques.
It helps the students to build interest and confidence in learning the subject.
The laboratory allows and encourages the students to think, discuss and assimilate the concepts in a more effective manner.
It enables the teacher to demonstrate, explain and reinforce abstract mathematical ideas by using concrete objects, models, charts, graphs, pictures, posters, etc.